Would you like to know what your dog is doing when home alone? Do you know if they are barking while you are away? When you can't check on your dog, leaving them home alone can be very stressful.
Digital Dogsitter is the most versatile dog monitor application. It's very easy to use, working exclusively from your web browser with no installation required. Setting it up only takes a few clicks, and then you can instantly see what your dog is doing while they're home alone.
You can try out Digital Dogsitter for free with our 5-day trial, no commitment or credit card required.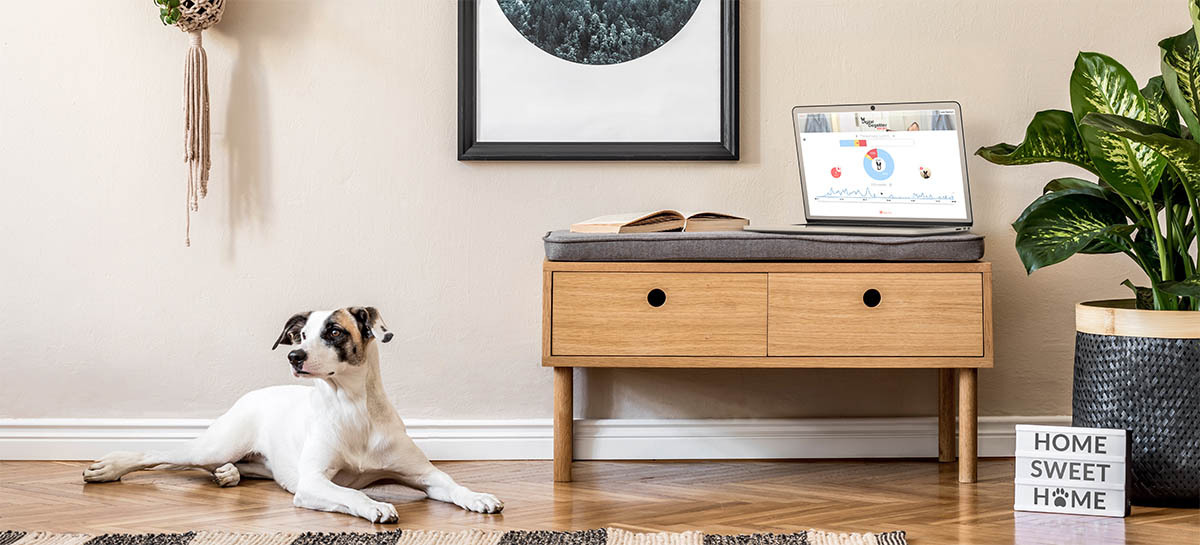 Digital Dogsitter provides a real-time video connection to check on your dog. Moreover, it intelligently records your dog's actions throughout the day. This allows you to get a comprehensive overview of your dog's day without having to manually browse through hours of video.
Unlike other dog camera solutions, Digital Dogsitter will store your recorded events securely as long as you need them. You can then easily browse through the current day's footage and compare it with footage from the previous week.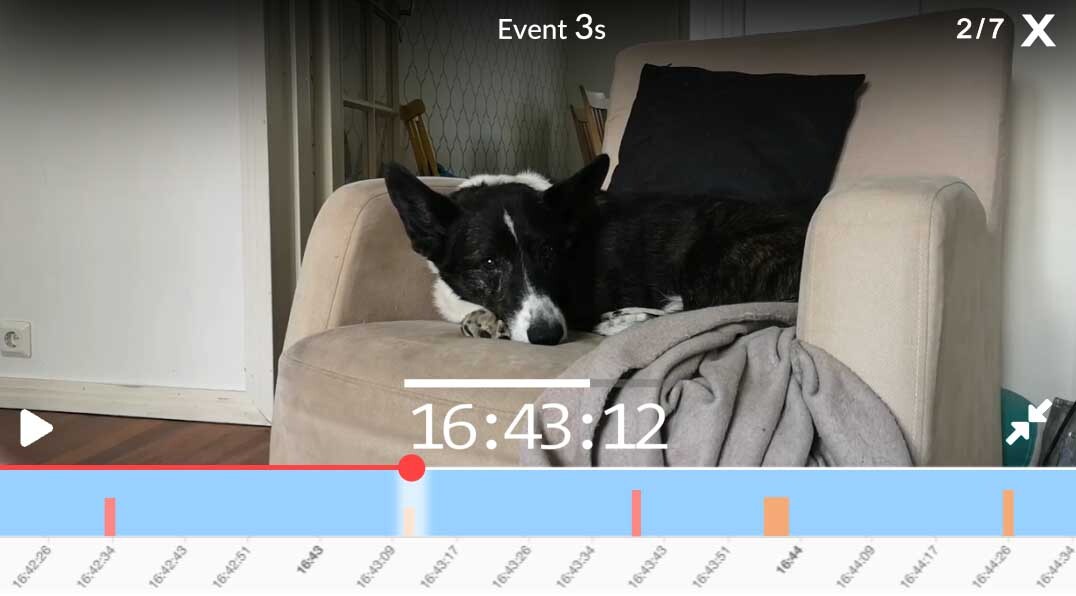 Using the data it gathers about your dog's behavior, the application creates concise graphs and reports on both a daily and monthly basis. You can then use these graphs to help you with various aspects of the dog training process.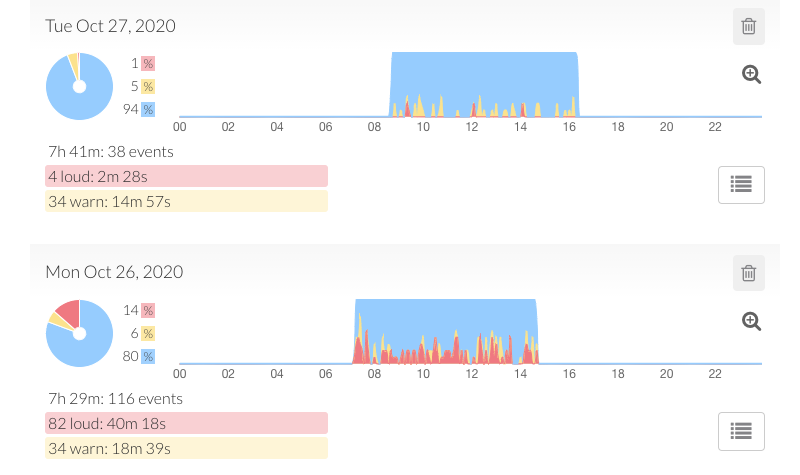 Digital Dogsitter is the easiest and most versatile way to keep track of your dog's time alone.
Ready to try it out?
Sign Up and Start Your Free Trial Now
Why choose Digital Dogsitter?
You need only a single device
You don't need multiple devices. A single device is enough to record your dog. Using multiple devices is also possible if you prefer!
Works offline
Digital Dogsitter is a cloud-based application, but it also works offline if you don't have a reliable internet connection at home.
No up-front costs
It costs you absolutely nothing to try Digital Dogsitter. After the 5-day free trial, you can buy a subscription for $8 / month.
Helps with dog training
Digital Dogsitter is about much more than just the software. With our dog welfare surveys and articles, you can gain real insight into your dog's separation-related problems.
No installation required
The solution works straight from your web browser, with no installation required. Setting it up takes only a few clicks, and you can instantly see what your dog is doing while they're home alone.
Developed with dog professionals
We aim to provide the best possible help for dogs, so Digital Dogsitter is created in cooperation with the top separation anxiety experts.
Easy to setup
Get started with 3 simple steps:
Step 1
Start your free trial
Start your free 5-day trial using the form at the bottom of this page. Remember to verify your email address so we know it's you!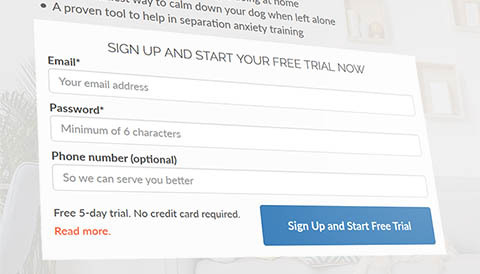 Step 2
Click START to activate Digital Dogsitter at home.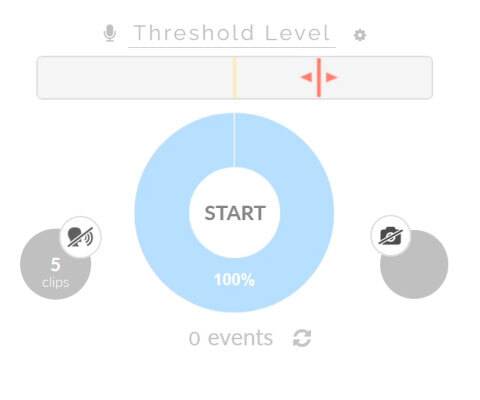 Step 3
Open up the video connection from your phone. It's that easy.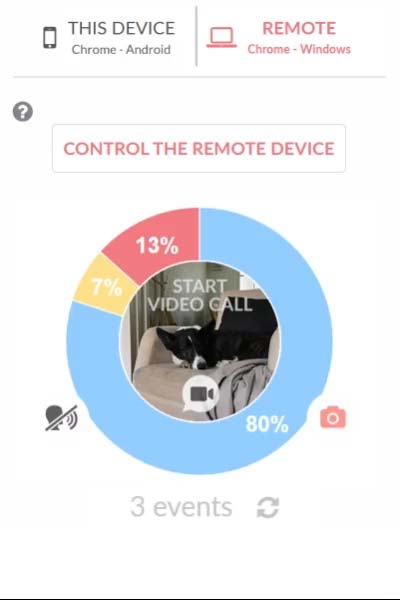 Why should You monitor Your dog?
While training your dog to stay home alone, it is essential to know how they are doing and for how long they are comfortable being alone.
This app is essential for owners of new puppies, dogs with separation-related problems, and dogs you suspect may be experiencing anxiety issues. That being said, even dogs that don't experience these issues should be checked in on now and then!
If you want to keep a close eye on your beloved dog, even when separated, you've come to the right place. With the guidance of dozens of dog well-being experts, this innovative app is helping people understand their dogs' behavioral patterns and giving them the tools they need to keep their dog relaxed when home alone.
Join our happy and growing group of users and enjoy the peace of mind that comes with Digital Dogsitter.